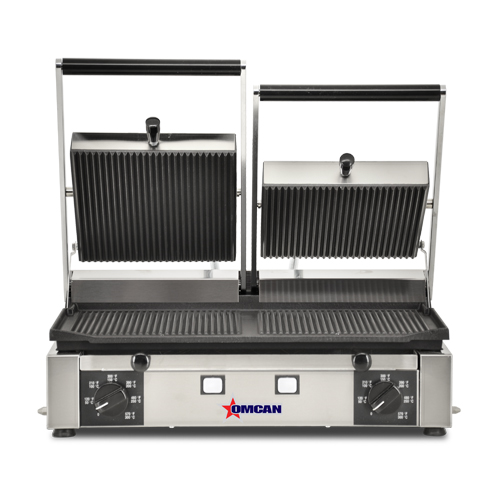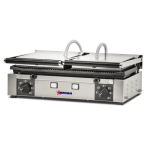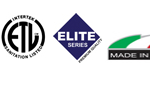 OMCAN 11378 ELITE SERIES 10″ X 19″ DOUBLE PANINI GRILL WITH GROOVED TOP AND BOTTOM GRILL SURFACE, PG-IT-0737-R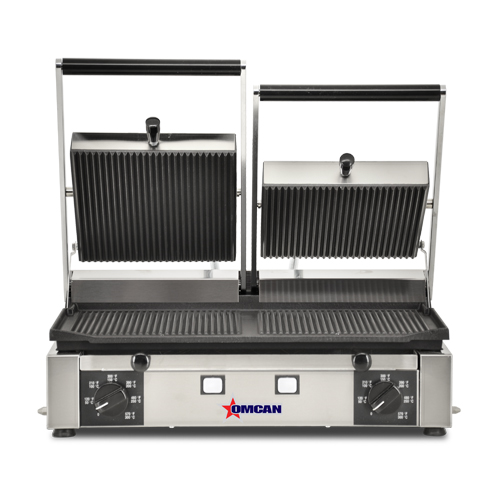 OMCAN 11378 ELITE SERIES 10″ X 19″ DOUBLE PANINI GRILL WITH GROOVED TOP AND BOTTOM GRILL SURFACE, PG-IT-0737-R
$1,067.00
$1,067.00
Description
Technical Specs
Description
Ribbed Panini Sandwich Grill, Elite Series Omcan PG-IT-0737-R
This Ribbed Panini Sandwich Grill from Omcan or "Elite Series Omcan Grill PG-IT-0737-R" is a pressed sandwich maker ideal for Panini, Focaccia, and Pita sandwiches preparation. The SG models have stainless steel-bodies with cast iron ribbed grilling surfaces for easy cleaning. The double grill features independent controls for each grilling side.
Main Characteristics of Ribbed Panini Sandwich maker Grill
Grill Surface: 10″ x 19″
Thermostat Control: 570 F
Electric: 2200V/60/1
Weight: 70
Dimensions: (LWH) 20.25″ x 17.12″ x 19.75″
Want to look at other products? Check for other related options from Omcan at our restaurant supply store.
click here to view or download technical specification in pdf format