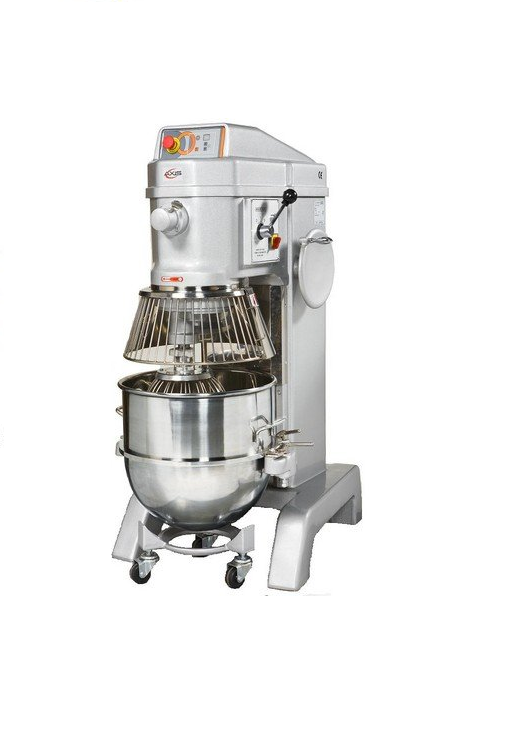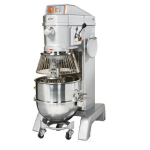 Commercial Planetary Mixer, 60 qt Axis AX-M60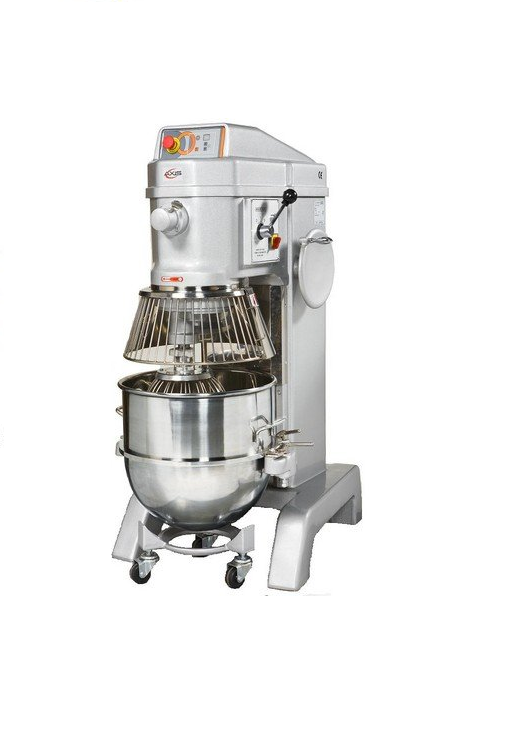 Commercial Planetary Mixer, 60 qt Axis AX-M60
$11,168.00
$11,168.00
Commercial Planetary Mixer, 60 qt, Gear Driven, 3 Speed, Digital Timer
Manufacturer: Axis
Model: AX-M60
Manufacturer Warranty:
2 year parts
1 year labor
Description
Technical Specs
Description
Commercial Planetary Mixer, 60 qt Axis AX-M60
The Axis Model AX-M60 is an advanced design, highly reliable professional food processing tool, and is ideal for mixing all types of dough, as well as eggs, cream, mayonnaise, etc. These all-purpose mixers use a powerful, planetary mixing action to thoroughly blend, mix and aerate all ingredients with consistent and predictable results.
Standard Features:
3 HP motor
Reliable and dependable gear drive design
Digital timer (0-30 minutes)
3 speeds
Heat-treated hardened alloy steel gears and shaft
Furnished with bowl guard for safety
Side mounted controls (timer, separate start and emergency stop button)
Silent operation
Highest quality aluminum alloy used for maximum standards of hygiene
Commercial Planetary Mixer, 60 qt capacity, floor model, gear driven transmission, 3 speed control, side mounted start, silent operation, digital 30-minute timer, includes: stainless steel bowl, bowl guard & wire whip, aluminum flat beater & dough hook. 3 HP, 120 V.
click here to view or download technical specification in pdf format