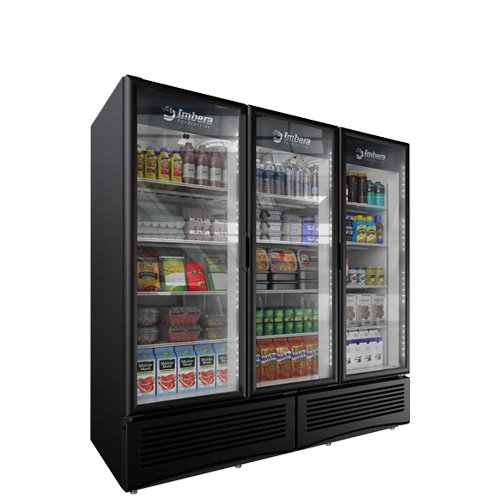 THREE GLASS DOOR SWING REFRIGERATION WITH 71 CU. FT. CAPACITY, 79-INCH IMBERA 41220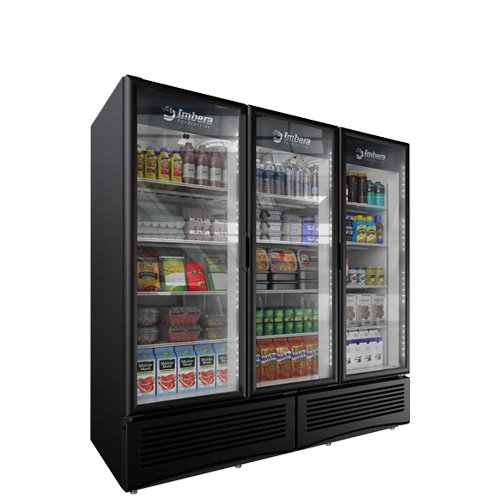 THREE GLASS DOOR SWING REFRIGERATION WITH 71 CU. FT. CAPACITY, 79-INCH IMBERA 41220
$5,850.00
$5,850.00
THREE GLASS DOOR SWING REFRIGERATION WITH 71 CU. FT. CAPACITY 79-INCH
Manufacturer: IMBERA
Model: G372
Item: 41220
Description
This THREE GLASS DOOR SWING REFRIGERATION WITH 71 CU. FT. CAPACITY 79-INCH IMBERA
This THREE GLASS DOOR SWING REFRIGERATION WITH 71 CU. FT. CAPACITY 79-INCH IMBERA unit with its large display capacity, is one of the largest and most versatile in the market.
FEATURES:
BMAD refrigeration system
allows to cool down the interior and maintain the temperature range with a minimum energy consumption.
30 gauge exterior pre-painted steel
brings years of duration.
Electronic temperature controller
assures an optimal performance of the cooler, making the product temperature ideal for its consumption

High efficiency glass door
with a double panel and a low-e film reduces the condensation. Self closing system allows the door to get back to its original position, taking care not to damage it
LED lighting system
uses a portion of the energy of regular fluorescent lights, and need no replacement for seven years
CFC and HFC free Cyclopentane foam
is eco-friendly and a high efficiency insulator
Electronic fan motors
allows a better performance, using only a portion of the energy required by a shaded pole motor
SPECS:
VOLUME: 70.8 cu. ft. / 2004.8 liters
DOORS: 3
SHELVES: 15
SHELF SIZE: 21.5″ x 24.12″
CAPACITY: 20 oz bottle capacity – Flat Shelves: 840 | Front Facing: 7
12 oz can capacity – Total: 1824
TEMPERATURE RANGE: 0°C – 7°C / 32°F – 44.6°F
MAX AMBIENT TEMP RATING: 32°C / 90°F
ENERGY CONSUMPTION: 9.615 kWh/day*
ELECTRICAL: 115V / 60Hz
CORD LENGTH: 120" / 3048 mm
HORSEPOWER: 1/3
AMPS: 13.8
INTERIOR DIMENSIONS (WDH): 74 5/8″ x 27 3/8″ x 60″
DIMENSIONS (WDH): 78 3/4″ x 33 1/4″ x 78 3/4″
WEIGHT: Crated – 746.3 lbs.
Manufacturer Warranty: 3 Year Parts and Labor; 5 Year Parts Only on Compressor
---
Only logged in customers who have purchased this product may leave a review.