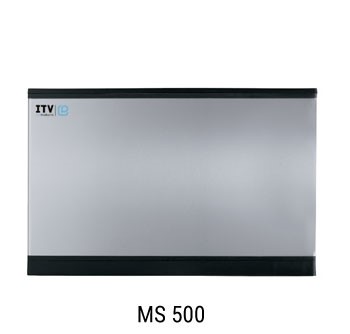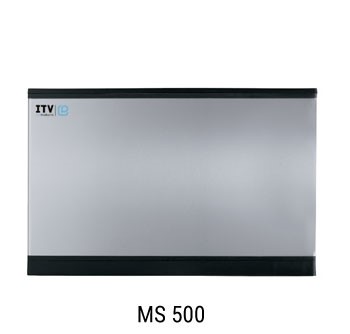 SPIKA MS 500 MODULAR ICE CUBE MACHINE
SPIKA MS 500 MODULAR ICE CUBE MACHINE
$4,200.00
$4,200.00
MODULAR ICE CUBE MACHINE
MANUFACTURER: iTV
MODEL: SPIKA MS 500
PDF File: SPIKA MS 500 specs
Description
Reviews (0)
SPECS
Description
SPIKA Series offers the "Classic American" style of ice available in full and half dice shaped cubes, that will meet the most stringent demands of the food service industry.
A new revolutionary system for water distribution, patented by ITV, allows water to "cascade" over the entire evaporator, allowing SPIKA cubes to take form perfectly.The Vertical Plate
Evaporator, specially designed by ITV's engineers is much more energy efficient than others, resulting in lower operating cost and greater savings, while maintaining the utmost environmental  friendliness.
Beverages are chilled in a very short time while not affecting the taste. The SPIKA Series meets the most demanding requirements with fast ice production.
PRODUCES FULL DICE OR HALF DICE ICE CUBES
HIGH EFFICIENCY EVAPORATOR
SMART WATER DISTRIBUTOR THAT IMPROVES DROP-OFF EFFICIENCY
EASY ACCESS FOR SERVICE BY REMOVING THE PANELS WITH A SINGLE SCREWDRIVER
SMART ELECTRONIC BOARD CONTROLS EVERY PARAMETER IN THE MACHINE AND SHOWS
THE DIAGNOSIS OF POSSIBLE INCIDENCES
HIGH RESISTANCE EXTERNAL FRAME IN AISI 304 STAINLESS STEEL
---
Only logged in customers who have purchased this product may leave a review.
Dimensions:

30" W x 24-3/8" D x 19-3/4" H

Up to 494 lbs of ice produced per 24 hours
Voltage: 115V/60Hz/1
Produces Half Cube Ice
Bins and Dispensers Sold Separately
Modular:

Stack multiple together to increase production.

Compatibility:

Standard width for modular ice  makers. Fits standard  30" Beverage Dispenser and all 30" wide Storage Bins

Dual Switch:

A rear switch allows to turn the machine on/off easily. Remove the front cover for access to the ice/cleaning cycle switch.

Heavy Duty Construction:

304 Stainless Steel construction with plastic top cover and grill.

Electrical Specifications:
Download Manuals, spec sheets, and other documentation from the additional information tab