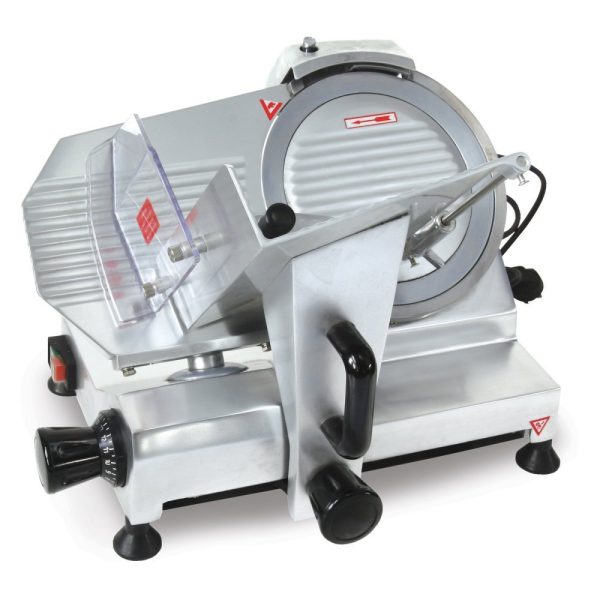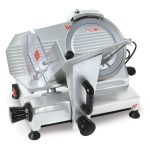 OMCAN 41710 9-INCH BELT-DRIVEN MEAT SLICER WITH BLADE LOCKER MS-CN-0220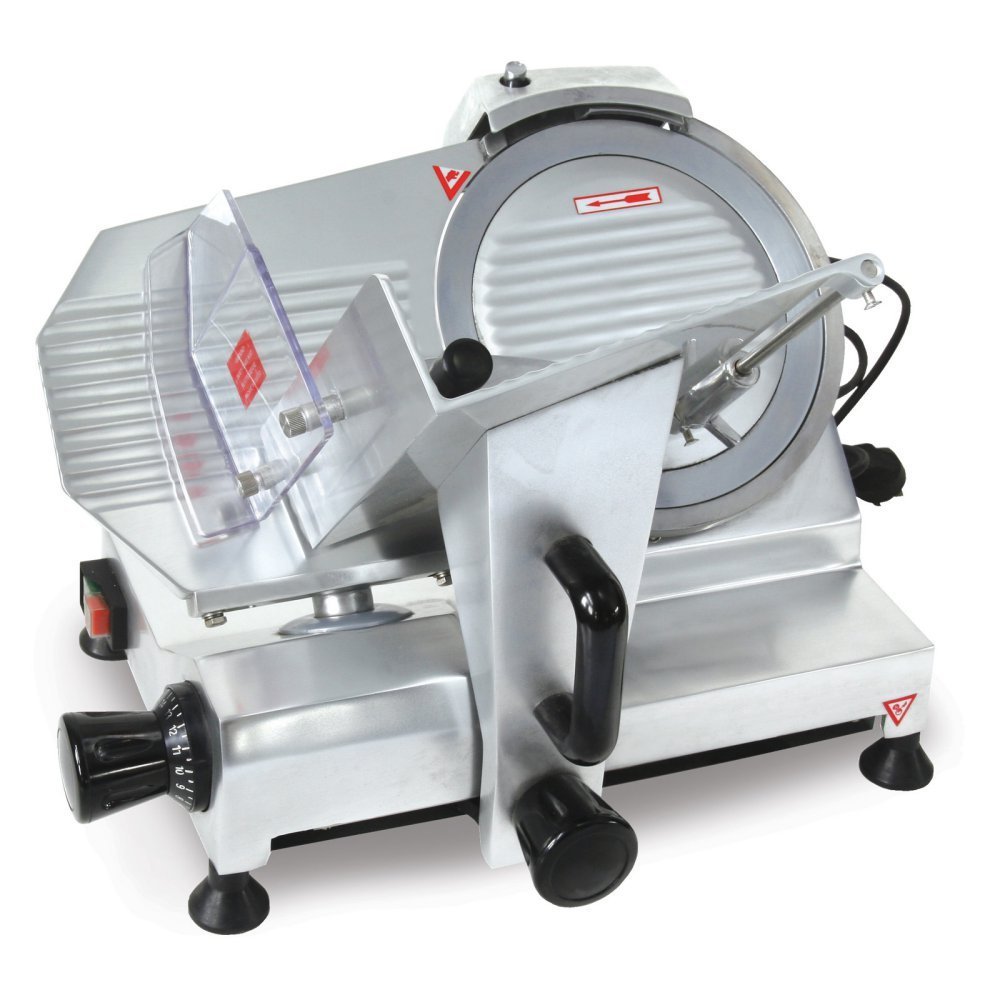 OMCAN 41710 9-INCH BELT-DRIVEN MEAT SLICER WITH BLADE LOCKER MS-CN-0220
Commercial Food Slicer 9″
Manufacturer: Omcan
Model: MS-CN-0220
Item: 21629
Description
Commercial Food Slicer 9″ Omcan MS-CN-0220
This Commercial Food Slicer 9″ Omcan MS-CN-0220  is capable of slicing meat  at a paper thin 0.2 mm, although it is capable of increasing to 15mm for customers with varying tastes or plans for varying thickness of meat. Featuring a hollow ground taper that sharpens and extends blade life.  In addition to being accurate this slicer is consistent and durable. Easy to disassemble for quick cleaning and perfect for any customer needs.
120 watt, .16 hp motor
9-inch carbon steel blades, hard chromed
Slices meat 0.2mm-15mm thick
Hollow ground taper sharpens and extends blade life
Dimensions: 19.5L x 17W x 15H inches
Item: 21629
.