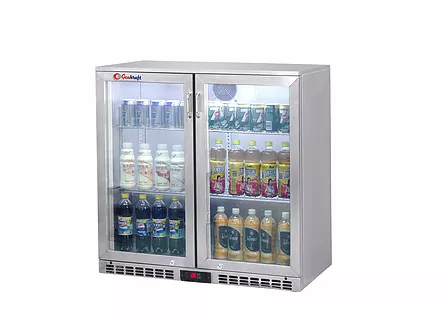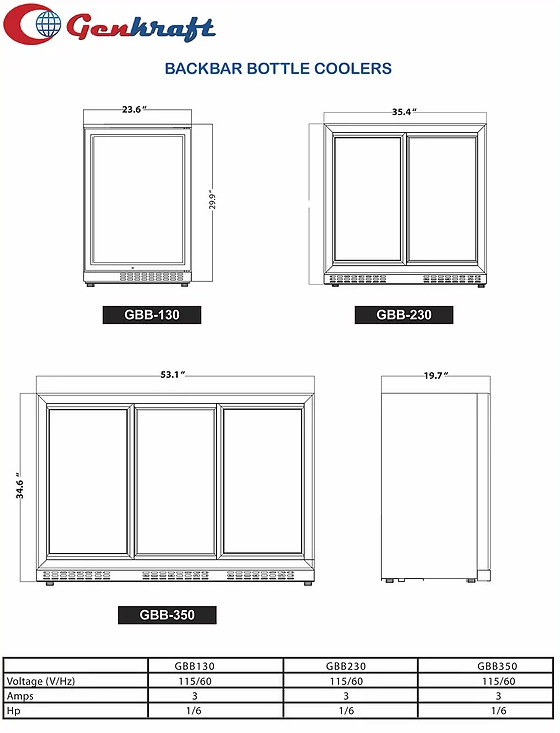 Back Bar Bottle Cooler GBB-230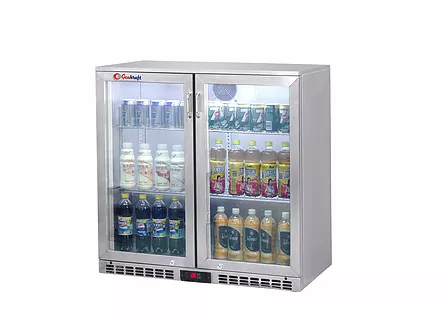 Back Bar Bottle Cooler GBB-230
$1,597.00
$1,597.00
Back Bar Bottle Cooler GBB-230
Manufacturer: GenKraft
Model: GBB-230
Dimensions: 35.5″ x 20.5″ x 35.5″
Warranty: 1 year
Description
Back Bar Bottle Cooler GBBD230
Genkraft is an international and fast growing commercial foodservice equipment brand who manufacture appliances attractive to all segments in food service. Product line offerings feature refrigeration storage, refrigeration display, and cooking.  Genkraft's Restaurant Equipment and products feature superb form – fit – finish – and performance specifications to compete in the market by raising the bar versus today's leading brands current levels of performance & market positions.
CALL AND USE YOU"LL BE NICELY SURPRISED
Full Warranty 5 years on compressor 2 years parts and labor (this is better than most warranty's on refrigeration equipment.
We accept most major credit cards and ship same day or next business day. Please call us and lets us earn your business.. Leave detail info on bottom such as dimensions and so on.