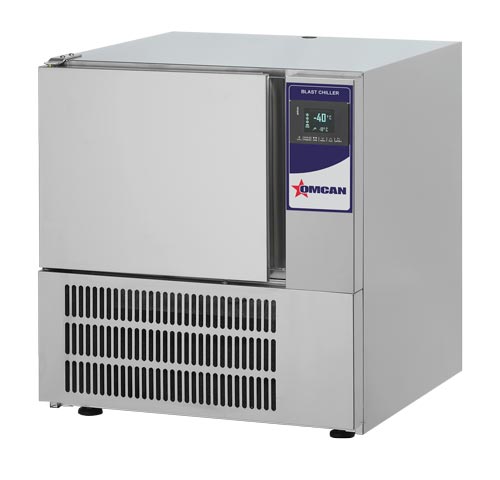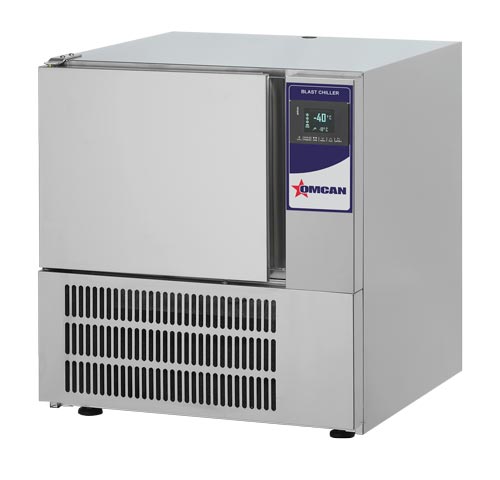 THREE TRAY BLAST CHILLER OMCAN 46671
THREE TRAY BLAST CHILLER OMCAN 46671
$3,800.00
$3,800.00
THREE TRAY BLAST CHILLER
Manufacturer: OMCAN
Item Number: 46671
Description
Reviews (0)
SPECS
Description
THREE TRAY BLAST CHILLER OMCAN 46671
Blast Chillers cool food rapidly by circulating cold air through the unit until temperature falls down to safe levels. These units are designed to quickly lower the temperature of foods to minimize bacterial growth ensuring food down through the danger zone within minutes compared to the hours it takes when stored in a refrigerator. Blast chillers also offer an advantage over traditional freezer by rapid freezing the food which produces fewer and smaller ice crystal resulting with minimal damage to the food.
This improves the frozen food's texture once it is reheated. Although they are typically more expensive than traditional refrigerators, they are mostly used in hotels, restaurants, and food operation business.
Features:
Time or core probe control
Internal glossy finish
External scotch-brite finish
60 mm high density polyurethane foam insulation, CFC and HCFC-free
Core probe included
Removable grids-rack for easy cleaning
Air condensation
Manual defrosting
Automatic cold holding at the end of cycle
---
Only logged in customers who have purchased this product may leave a review.
PDF FILE: SPECS 46671_Blast_Chiller
NUMBER OF TRAYS: 3 (13" x 21")
COOLING CAPACITY: 12 kg / 3°C | 8 kg / -18 °C
POWER LOADING: 0.648 kW / 0.88 HP
COOLING LOADING: 0.628 kW / 0.84 HP
MAX POWER LOADING: 0.648 kW / 0.88 HP
ELECTRICAL: 220V / 60Hz / 1Ph
AMPS: 4,2
REFRIGERANT: R404A
INTERIOR DIMENSIONS (DWH): 13.9" x 21.7" x 11" | 355 x 550 x 280 mm
DIMENSIONS: 24" x 25.6" x 26" / 620 x 650 x H 670 mm
GROSS DIMENSIONS: 25" x 27" x 32" / 640 x 690 x H 810 mm
GROSS WEIGHT: 165lbs. | 75 kg.