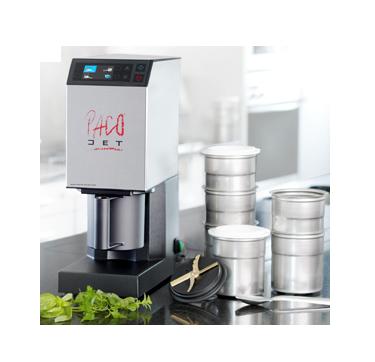 OMCAN 40530 PACOJET 2 System Micropurée Fresh, Frozen Foods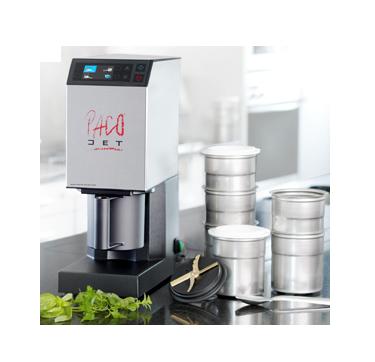 OMCAN 40530 PACOJET 2 System Micropurée Fresh, Frozen Foods
$5,792.00
$5,792.00
PACOJET 2 System Frozen Food Processor, micropurée fresh, frozen foods,
Manufacturer: Omcan
Item: 40530
ETL Certified
Made in Switzerland
Manufacturer Warranty: 1 year parts and labor
Description
Technical Specs
Description
PACOJET 2 System micropurée fresh, frozen foods, Omcan 40530
PACOJET 2 System micropurée fresh, frozen foods, Omcan 40530  is the next generation kitchen machine that elevates ordinary cooking to culinary excellence.
Pacotizing enables chefs to 'micropurée' fresh, frozen foods into ultralight mousses, naturally fresh ice creams and sorbets or aromatic soups, sauces or fillings without thawing. Intensive
flavors, natural colors and vital nutrients are captured in individual, ready-to-serve portions.
Pacojet 2 is compact yet powerful:
Makes one portion in 20 seconds or an entire beaker (1.0 L) in less than 4 minutes.
In one hour Pacojet 2 can make up to:
• 15 L of sorbet or ice cream in 15 different flavors
• 15 kg of fine farce-meat for pâtés, terrines, fluffy mousses
• 15 kg herb or spice concentrate for sauces, oils etc., or
• 150 portions of soup in 15 varieties and
Pineapple Yogurt (Ice Cream) recipe:
· 350g / 12oz pineapple (ripe)
· 200ml / 10oz yogurt
(natural/unsweet)
· 100ml / 3.5 fl.oz heavy cream
(35%)
· 85g / 3oz sugar
For more recipes, please visit http://www.pacojet.com/en/recipes/
* Register your new Pacojet 2 machine within 4 weeks from the date of purchase to activate your special five (5) year warranty on the motor
Preparation:
1. Peel and dice the pineapple (including core).
2. Fill yogurt, heavy cream and the sugar in a beaker and mix well. Add the pineapple and mix again.
3. Level the surface and place in freezer at
-8°F/-22°C for 24 hours. Pacotize and serve

click here to view or download technical specification in pdf format
Weight: 49
Dimensions: 19.7(h) x 7.9(w) x 14.2(d)
Beaker Capacity=1.2 quart